Since its launch in December 2018, the Epic Games Store has tried to entice users by giving away normally paid games for free. On an initially biweekly and now weekly basis, the user merely needs to claim the game to gain access for the lifetime of their account. I find it fascinating the company can afford to do this, so I want to analyze it from different angles. What is Epic Games' goal in all this, and are they achieving it?
No: Revenue Perspective
At first glance, Epic Games' intention is obvious. They launched their store as a competitor to Steam, the predominant force as a PC gaming marketplace. They know that lots of potential customers have already built a large library of games on Steam, so they want to help them start building a library, spending time on this new platform. Eventually, said users will hopefully start buying paid games, which is when Epic Games would see a return on investment.
So far, I am doubtful this strategy is paying off. I have been persistently claiming free games, even getting to the point where I set a weekly reminder to do so, but I have not yet spent more than a couple dollars on the Epic Games Store. My peers would agree, except in circumstances where they do not have a choice due to game exclusivity.
It's important to note that buying a game on one of these online platforms means you don't truly "own" the game, you merely "license" it. Steam has been around long enough that I am confident it will be around to predictably access my games for a long while yet. Steam also has many more features, like product reviews, achievements, and an offline mode. And because I'm primarily interested in VR games, Steam is far more relevant to me than Epic Games. That's not to say Steam is perfect. It is a monopoly, after all, so it is good that Epic Games is providing at least some sort of challenge. But I think it has a long ways to go before most users willingly pay on it instead of Steam.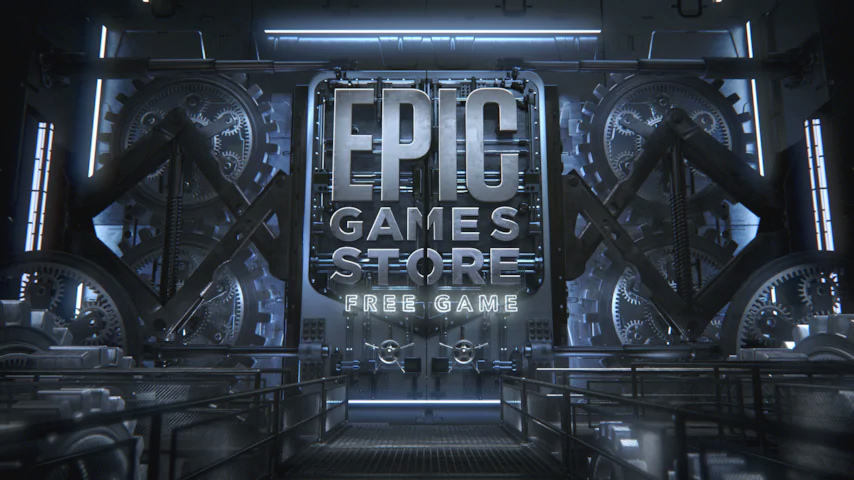 Yes: Gaming as a Whole
One place where the free games might be boosting Epic Games is not directly, but rather, through PC games in general. Gaming can be expensive, and a lot of people may be unsure if it's for them. By giving away high-quality games for free, it may convince them that the hobby is worth the money. Furthermore, many, including myself, want to avoid buying a game that they may later decide is not enjoyable. By playing Epic Games' free games, I am learning about which genres of games I prefer, so I might be more likely to purchase relevant games later.
Personally, I think PC gaming can be a great form of entertainment and prefer it to console-based video gaming. If Epic Games' goal is simply to introduce more people to PC gaming, then I'm on board. It also might be good for those whose financial situation does not permit leisure spending, including impressionable children and teens. I personally didn't play many serious video games beyond the Wii and Minecraft growing up, but that might have changed in this decade. We may have lots of "free" mobile games now, but they cannot match the caliber of PC titles.
Now, as noted above, it's questionable how much this goal helps Epic Games as a company. Most of the positive monetary impact is likely on Steam's end. But Epic Games also created Unreal Engine, which powers a wide range of games including many on Steam, and they collect royalties for high-earning titles. And that's not to say the Epic Games launcher won't continue to improve down the line to reap these benefits.
No: Oversaturation
A direct counterargument to the above point is that the free games actually hurt the gaming industry. By giving away so many quality free games, people will be entertained for such a long time that they won't find purchasing any other games to be necessary.
This argument is a tricky one to pull off, though. I think the people who were previously inclined to buy video games will still feel that way because there are many, many more games out there than the ones Epic Games specifically chooses to give away- even if there are some real blockbusters like Assassin's Creed: Syndicate and Grand Theft Auto V.
Netflix once said Fortnite is just as serious a competitor as Hulu in the fight for screen time. Using this same logic, the free game frenzy is no worse for the industry than already free-to-play games, mobile games, or even other entertainment services like Netflix.
Yes: Corporate Image
A final angle is that Epic Games simply wants its brand to have a positive connotation as a benevolent force, spreading games to all. I think this approach is certainly working for them.
Before all these free games, they were largely viewed as merely "the Fortnite company". Among my peers anyway, Fortnite is rather unpopular due to its calibration for young audiences. The company also attracts much criticism for exclusive games, paying off developers to not list their games elsewhere, like Steam. On top of that, there are some privacy concerns about Tencent, an organization with close ties to the Chinese government, having a 40% ownership of Epic Games.
This publicity move would actually align with much of the PC software and hardware industry: companies want you to like them so you are more likely to purchase their products, even if they potentially represent worse value. It's important to keep a level head, realizing that every company is just that, a company, that wants to maximize profits and typically doesn't care about its users. Nevertheless, it is much harder to be critical of a company that gives away hundreds, even thousands of dollars of games!
While the benefits versus the costs for Epic Games remain a bit murky after this analysis, the benefits for users are clear. If PC gaming interests you, I recommend downloading the Epic Games Launcher if you haven't already, and start claiming your free game each week!